Of course, we were customer of big brands as you are...
But have you ever though that why would anyone would have to launch their own computer brand to compete with those multi-national companies?
We began our journey as outsourcing firm specialized in Mobile Application and website in August 2011 - with just 4 hands and six eyes of two brothers (couting JP's glasses) and our passion to create a better solution for our customers. We have made many Windows applications for AIS, Major Cineplex, SF Cinema, KFC and PizzaHut.
Sadly, our laptops failed on us so many times. We basically killed 4 laptops in less than 2 years from our work thrown at them! The laptops we had also have many problems related to performance throttling because of low-quality heat control. When we realized that 2 of us have already invested in more than 9 laptops (which cost about THB450,000 in total...) - we decided that it is time for a truly high performance machine to be availble in Thailand.
Since we have been eyeing for CLEVO laptop for a very long time, we decided to email them. We did not expect VP of a multi-billion dollar company to answer our email but they did! - and with their guidance, we are able to setup our own brand in Thailand.
After almost a year without any sales and many thoughs about quitting - we finally have our first customer. But from that point forward - our customers keep recommending their friends and now we have sold more than 800 units. We are really thankful for everyone who has helped us along the way and we felt that we are so lucky to have earn everyone's trust.
Thank you again! and hope we will be able to serve you as well!
ABOUT US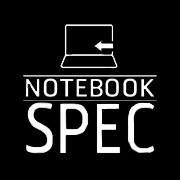 Notebookspec (From XP15 GTX9 Series)
" LEVEL51 XP15z (CLEVO P650RG-G) Has fully-loaded spec with Core i7-6820HK Processor and GTX980M GDDR5 8GB and it also support up to 64GB DDR4 RAM coupled with High-speed SSD for multi-tasking need especially gaming. If you like the most bang for you buck - this is it! "

Read More
Reviews
News FROM NANT
All the news from Nant, typically about his adventure when buliding LEVEL51.
­
Blogs